It's Time To Tackle Those Plumbing Projects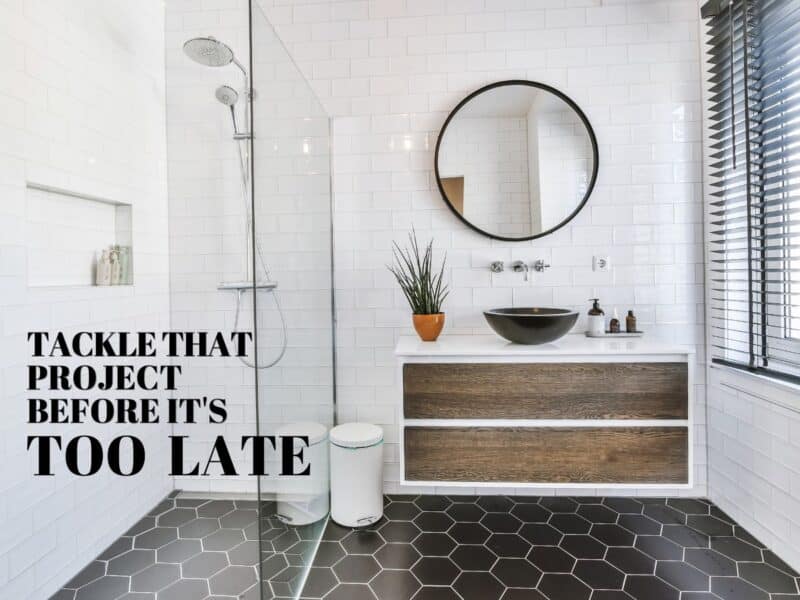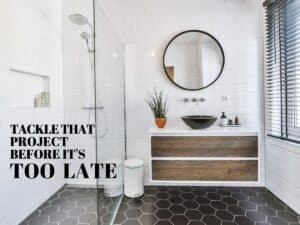 We've all put off that little project! We say to ourselves, it can wait until next week… next month… and the next thing you know, you have a major problem instead of an annoying inconvenience. Water is a quiet nemesis that lurks about, often unseen, but eventually revealed.
It's time to tackle those plumbing projects! In Washington state, and especially Western Washington, we have to be very mindful of water and moisture, as we're already working at a disadvantage. If you live in the Seattle, Kent, Federal Way, and Tacoma area, these are not projects you want to leave undone. Here's 3 quick and easy areas to check.
1. Under the Sink. It's not unusual to use under your sink for storage. The challenge is, it can mean that pesky, slow leaks go undetected for a long time. By the time you notice a problem, you might have to replace the cabinet, but even worse, the subfloor may experience damage. Just do a quick monthly check so a small leak remains a small problem.
2. Toilets. Check the seals/wax ring, the flapper, the chain or cable, etc. Also, spend a little extra time lingering to make sure your toilet isn't continuing to run longer than usual. You can also do a food color test where you add a few drops to the tank. If after 30 minutes any of the color has made it into the bowl, you have a flapper issue or other leak that needs to be addressed.
3. Water Heaters. These are easy to forget about and there's a couple of issues that could sneak up on you. If it's getting older, the bottom could actually rust out and you might end up with an unexpected flood. You should also check any piping that is accessible to make sure there are no slow leaks there as well. If you're looking to make a change, ask us about tankless water heater options, your energy bill will thank you!
We at Mainline Plumbing & Drain look forward to helping you with your plumbing needs. We appreciate you supporting our local, Veteran and family owned business, serving communities in the greater Seattle, Kent, Federal Way, and Tacoma area in the Puget Sound. We offer installation as well as emergency services such as: Gas Line Installers, Repiping Specialist, Drain Cleaning, Camera Inspection, Sewer Repair, Water Heater Replacement, Remodeling, Toilet Installers, Emergency Service, Water Lines, Garbage Disposals, Gas Leak Detection.
Give us a ring at: (206) 741-0279 or (253) 303-5595! You can book online directly from our website, as well.